1/6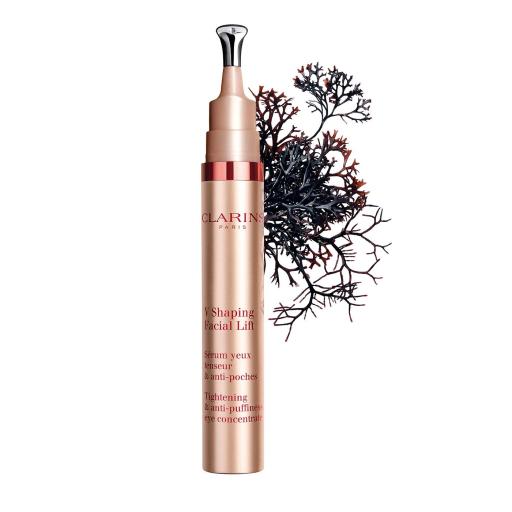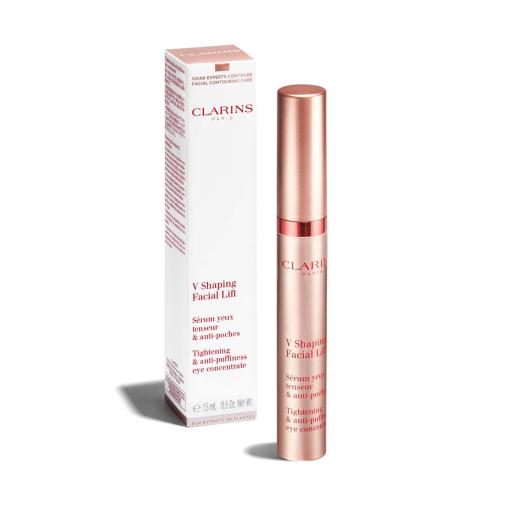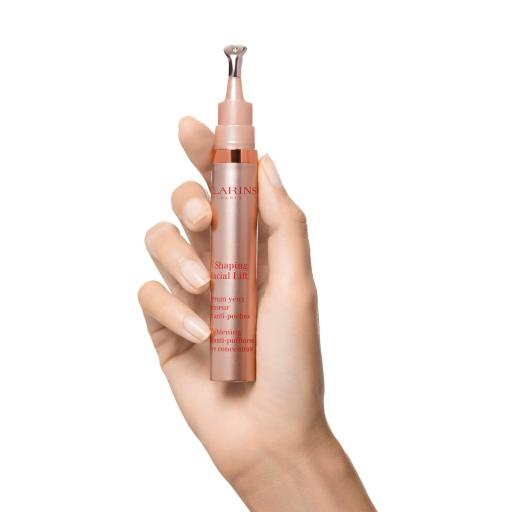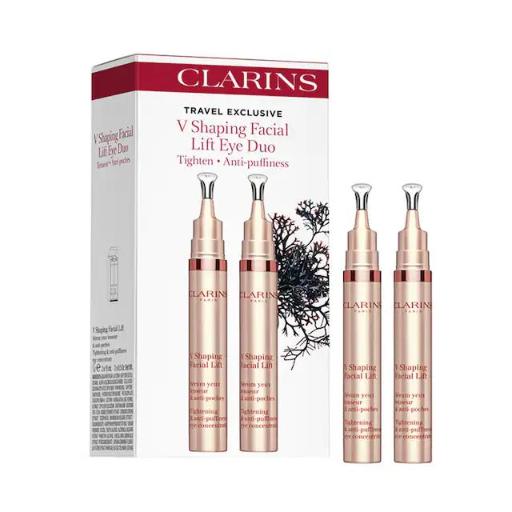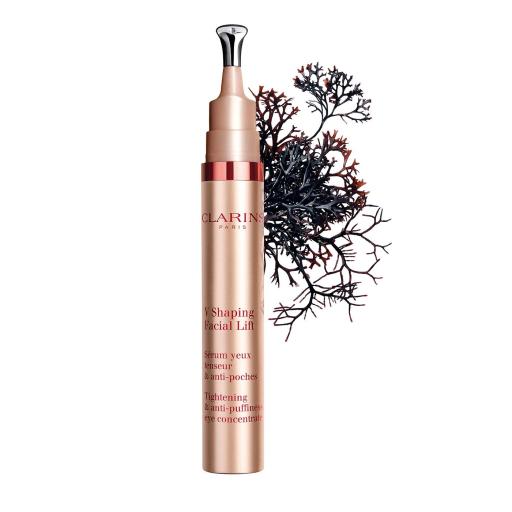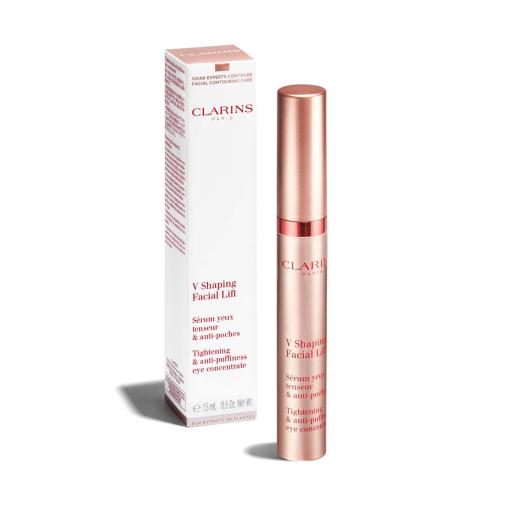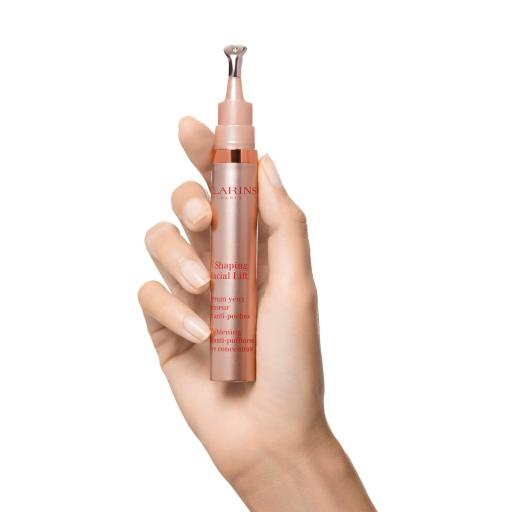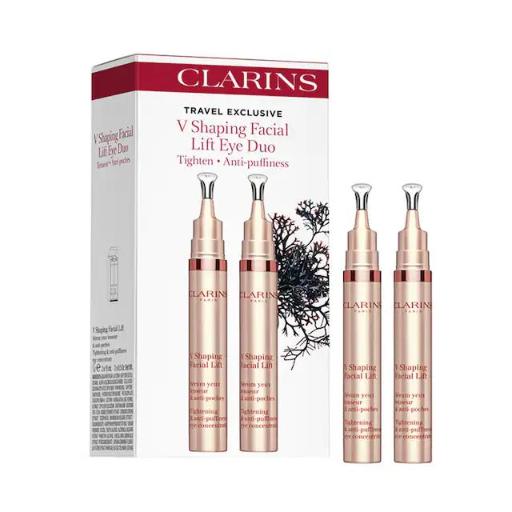 CLARINS
V Shaping Facial Lift Eye Concentrate
Bar Code: 3380810448368
15ml/15ml*2
Max Order Quantity: 3
Min Order Quantity: 0
(0 items added in the cart)
Shipping
Payment Methods
Details
The triple-action, plant-based concentrate formulated to address specific eye concerns—visibly lifts heavy-looking and hooded eyelids, minimizes the appearance of puffiness around the entire eye area, and targets dark circles for a brighter, wide-eyed look.
CLARINS' TRIPLE-ACTION INNOVATION AND NATURAL PLANT-BASED EXPERTISE
HEAVY EYELIDS: A blend of Organic Agropyron extract and Organic Oat Sugars + plant-based Caffeine visibly tighten for an immediate and long-term lifting and smoothing effect that reduces the appearance of heavy-looking eyelids.
PUFFINESS: Clarins' proprietary Phyto-Complex of NEW Irish Moss extract, Zerumbet Ginger extract, and Horse Chestnut escin visibly reduces puffiness caused by stress, lack of sleep and age.
DARK CIRCLES: Lady's Mantle extract helps reduce the appearance of dark circles and promotes an overall brightening effect.
The formula is also enriched with Panthenol, to enhance lashes, and Clarins' plant-based Anti-Pollution Complex—with Nipplewort, Furcellaria and Organic White Horehound extracts— to help protect the delicate eye contours from exposure to pollution, free radicals, and damaging blue lights from electronics that can lead to premature signs of aging.
The silky, cool, lightweight texture melts into the skin for an immediate visible tightening effect, and a refreshing sensorial experience. Our new, cooling metal applicator tip is inspired by cryotherapy to enhance drainage while massaging the formula into the skin, and is specifically designed to reach the inner corners of eyes to enhance the de-puffing effect. Our airless bottle preserves the purity of the product. Suitable for all ages, all skin types.
Benefits
Visibly lifts heavy and hooded eyelids
Visibly reduces puffiness
Targets dark circles to visibly brighten the eye contours
Enhances eyelashes
Contains Clarins' Anti-Pollution Complex
PRE-APPLICATION:
Prep the eye area with the Clarins Draining Method.
How To Use
MANUAL AUTO-LIFTING APPLICATION METHOD:
Press the bottom of the applicator to release product. Use the applicator tip to place the product under your eyes and over your eyelids.
Using the metal applicator tip, gently press down over lower and upper eyelids, working from the inner corners of eyes, working outward all the way to temples.
With fingertips, press down firmly 4 times under each eye, from the inner corners of eyes towards the temples. Repeat over the eyebrows. Finish by placing your index fingers horizontally over the lash line.
With your head bent forward, place the palms of your hands over the eye contour areas. Hold this position for 10-15 seconds.
---
---
---