1/1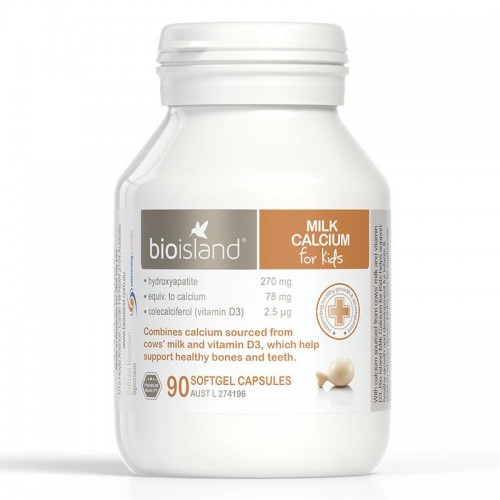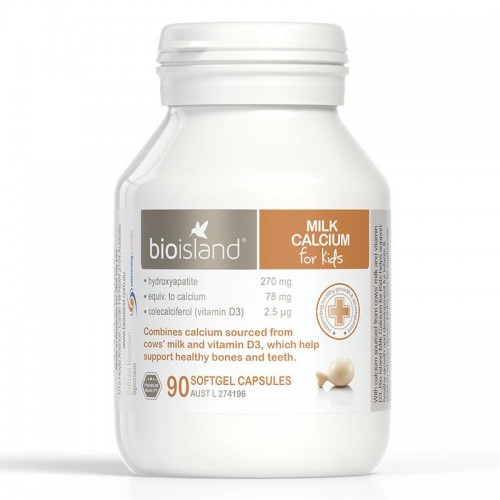 Details
Calcium and vitamin D play important roles in the maintenance of healthy bones and teeth.
Helps support healthy growth and development for infants and children whose dietary intake may be inadequate.
Helps support healthy bones and teeth.
Always read the label and use only as directed. Supplements should not replace a balanced diet.
Contains milk products and soya oil.
EACH CAPSULE CONTAINS:
Hydroxyapatite 270mg
Equiv. to calcium 78mg
Cholecalciferol (Vitamin D3) 2.5mcg (100IU)
DIRECTIONS FOR USE:
Infants 0 - 6 months: exclusive breastfeeding is recommended, consult you healthcare professional and use only as directed. 7 - 12 monthstake 1 - 2 capsules daily; 1 - 3 yrs take 2 capsules daily; 4 - 8 yrs take 3 capsules daily; 9+ yrs take 4 capsules daily, or as directed by your healthcare professional. Please take with meal.
For children under 4 years, twist or cut the capsule tail and squeeze the contents onto a spoon. The contents can then be administered into the mouth, using the spoon. Alternatively, the dosage can be squeezed onto food.
STORE: below 30°C in a dry place away from direct sunlight.
---
---
---